Rekey Locks Of Towson MD
Have you ever had to rekey car, apartment, or even a commercial building? This is a very important procedure that should always be taken care of by a professional. If you need a professional locksmith rekeying, we are the company to call. Our technicians are standing by waiting for you to dial our number so they can be sent out to do a job well done. Our rekey service is unlike any other in Maryland.
Auto Rekeys at An Affordable Price To You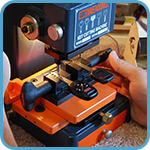 Rekeying a car is something that many drivers will have to consider doing on occasion. If you lose your key, the last thing you want to do is risk somebody finding it and having access to your ride. To nullify this threat, the best thing to do is rekey car door lock and make new key. With Locksmith of Towson MD behind you, this entire process will be a walk in the park. We make everything easy and convenient so you don't have to lift a finger.
Our Rekeyers Can Enhance Your Residence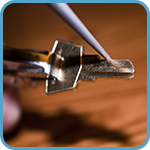 Are you worried about the security of your residence and you'd like to beef it up a bit? You may want to consider rekey home locks. This is a great way to ensure that no outside forces will have access to unlock your doors. If you have rekeyable door locks, this means that we'll be able to provide the service to you without having to change lock.
Business Rekeying Is a Breeze With Us Handling the Heavy Lifting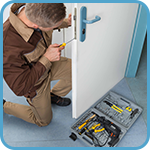 Do you need a rekey a door lock in your commercial building? Perhaps as you returned to work the next morning after a long shift, you noticed that the knob looks to be tampered with. Did someone get in? Did someone try to get in? You may not know what's going on, but you do know that you need to get your locks rekeyed as soon as possible. When you're in dire need of this, Locksmith of Towson MD has your back. We'll make sure to take care of your business expectations and leave you very satisfied with the finished product. Feel free to contact our lines today to receive a free estimate over the phone.